Welcome to Brooke's Line!
We offer a quality, appliquéd infant line including bibs, burp cloths, rompers, panties, pillows and blankets. This baby gift line is sold in specialty stores, children's boutiques, and gift shops across the United States. It is also offered direct to you via this web site.

So browse around and let us know what you think!
Check out our latest additions... Monogrammed T Shirts, monogrammed plush burpcloths and plush bibs and super fun Burlap Home Decor for great gift ideas for all ages.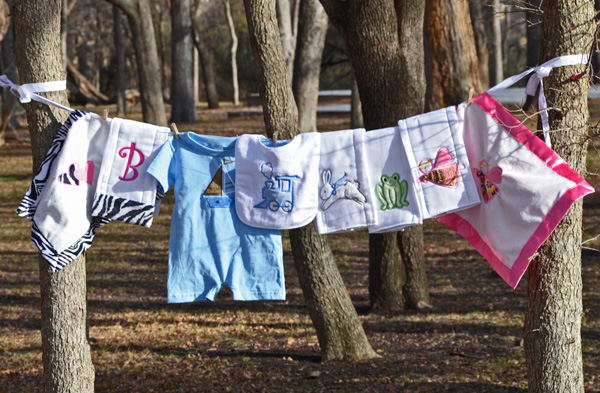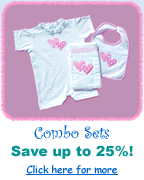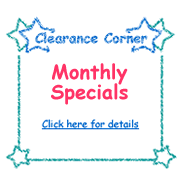 TrustLogo("http://www.brookesline.com/gui/secure_site.gif", "SC", "none");